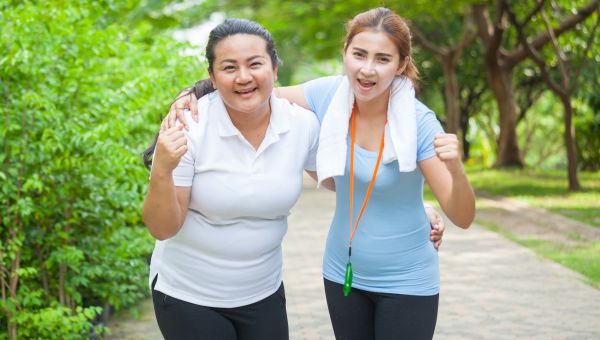 Q: My daughter is 13 and weighs 238 pounds. She started packing on the pounds at age 9. I am at a loss as to how to help her.
-- Beverly via e-mail
A: At 238 pounds, it's likely your teenager is miserable, which means she'll probably secretly welcome any supportive effort to reverse her weight gain. But ask first, and offer help if she wants it. This is not something she or you can do alone. The whole family needs to be involved.
If you deprive her of Cheese Doodles but allow her siblings to eat them till their tongues turn orange, she'll just rebel. Everyone should eat at least five daily servings of vegetables and fruit; deck-of-card-sized portions of poultry, fish, and, occasionally, lean red meat; low- or nonfat dairy; 100 percent whole grains. And drink plenty of water, not sugary sodas.
Then, get the family to take a walk after dinner. Every night. Use a pedometer to count the steps. If the kids groan, "Borrrring!" get them playing Frisbee or swirling Hula Hoops. You, too. (Laughing at one other while trying to swivel your hips works off calories.) For rainy days, invest in an exer-game like a Nintendo Wii. Replace the couch in front of the TV with two bikes and a rowing machine. And keep a log of everything eaten, including portion sizes.
Finally, you may need extra help. Talk to your doc about a hospital-based weight-management program specifically for kids. They've been found to be more successful for children under 16 than school-based programs. Use these nine surprising ways to be an even better parent by raising your child's self-esteem.
Medically reviewed in January 2020.