The answer to this question really depends on your child's temperament, the type of medication you are trying to give him/her and his/her age. Some tricks that have worked for me in practice and in my family include:
1. Cheeking: This works best for liquid medications and in infants. With a medication syringe (no needle) draw up the amount of medication you need to give. Place the syringe in the child's mouth and aim to the cheek. Push down on the plunger and administer a small amount of medication. Wait until the child swallows the medication. You may try to chase it with something to drink. Repeat this process until the dose required is given. This is easier said than done sometimes but with practice is something that can be quite easy to do. I have found that in children who are ill, giving small amounts of medication over a time tends to cut down on spitting up and vomiting.
2. Mixing with food that tastes better: For older children, try mixing small amounts of medication with apple sauce, pudding or another favorite to disguise the taste. I have found this works best for liquid medications.
For tablets (chewables), a couple of small graham cracker bits along with or after the tablet followed by water has worked for me.
Be sure to consult your pediatrician and pharmacist on how, when and with what foods or drink your child's medicine is to be taken before attempting these or any other suggestions.
Skip the spoonful of sugar, but use these tips to help your little one swallow take his medicine. With infants, use a dropper to squirt the medicine toward the side and back of the cheek. If your baby doesn't take well to the medicine and refuses to swallow it, try blowing in his face. It sounds cruel, but it makes him swallow -- and it's for his own good, right?
With toddlers, you can role-play (giving it to a stuffed animal first), distract the child (giving it to him while he's watching TV), or even freeze his taste buds with a pre-medicine Popsicle. After a few doses, even a resistant kid will usually give in. You can also mix it into food or a bottle, as long as you know she's a good eater and will down the whole portion.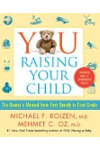 Continue Learning about Parenting a Toddler