How does a pain clinic work?
If you've exhausted all of the pain-relieving methods and are still suffering with chronic pain, you may want to seek support from a comprehensive pain program. Most pain clinics use a multifaceted approach to treatment, which includes a combination of medical and physical therapies, and psychological approaches to control pain. At a comprehensive pain clinic, you will receive an evaluation by a variety of healthcare professionals, including a neurologist, rheumatologist, anesthesiologist, physical medicine specialist, orthopedist, gynecologist, and a psychologist, among others. These doctors will work in consultation with each other to devise the best plan to relieve your pain. For instance, using a combination of medications, exercise and physical therapy, relaxation treatments, acupuncture, and psychotherapy, you may finally get optimal pain relief.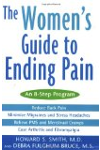 Continue Learning about Pain Treatment
Pain treatment varies depending on the severity of an injury or cause of the pain. Analgesics, or pain relievers, may be your first step. Over-the-counter painkillers like ibuprofen and aspirin can treat mild to moderate pain. Str...
onger pain medication may be prescribed after surgery or more severe injuries. For chronic pain that persists, your doctor can help determine the best course of treatment or give you a referral for a pain specialist. Learn more about treating pain with expert advice from Sharecare.
More