Arnica (Arnica montana): The active components in arnica are sesquiterpene lactones, which are known to reduce inflammation and decrease pain. In ointment form, arnica tincture acts as an anti-inflammatory and analgesic for aches and bruises. Arnica may cause a skin rash in some people and should not be taken internally, as it can increase blood pressure and may damage the heart muscle.
Capsicum (Capsicum frutesens) (pronounced KAP-sih-kuhm): The ointment made from the spice in cayenne pepper is an effective treatment for muscle spasms, tension headaches, osteoarthritis and rheumatoid arthritis, fibromyalgia, or back or neck pain, and is also used to relieve pain caused by shingles and surgical scars.
Capsaicin, the active ingredient in capsicum, temporarily stimulates the release of substance P in the nerves. This may initially result in pain and burning, but repeated applications deplete substance P, which limits the ability of the nerves to transmit sensations and reduces pain. It's best to use disposable gloves to apply three to four times daily, and if you feel you need to get it off, wipe the area with a dry cloth. If you wet the area, it may burn more. Wash your hands well after use to avoid getting in your eyes, nose, mouth, or private parts.
Capsicum is available as Capsaicin and Zostrix, both are nonprescription drugs and are available at most pharmacies and grocery stores.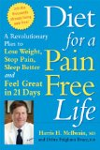 Continue Learning about Pain Treatment