When it comes to joint injuries, healing with steel is not the first choice. The major benefit of surgery is to remove the pain quickly so you can rehab the joint immediately. An alternative approach for a lot of people is to skip the surgery and still rehab the joint immediately. Option two requires a gentle approach for the first two months, but it's nice to avoid losing a piece of you (even if it's only your meniscus). But always get a second opinion from someone not associated with the first doc - as sometimes leaving the damaged meniscus or cartilage part can cause more damage.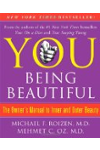 When joint pain is too intense and movement is becoming limited, surgical options can provide relief for that pain. In this video, Kim Mancin, RN, of Coliseum Medical Centers, explains when it may be time for surgery.
Surgery is the best option for joint pain after all reasonable nonsurgical modalities have been tried, including physical therapy, weight loss, activity modifications, over-the-counter nonsteroidal anti-inflammatory drugs (NSAIDs) and injection therapy when indicated. If the person is still having significant joint pain that is affecting the quality of life and activities of daily living, surgery is recommended.
Continue Learning about Pain Conditions