The success rate of Invisalign is determined by the diagnosis and treatment plan of the orthodontist, the cooperation of the patient, and the biological response of the patient's mouth. If the orthodontist is experienced and carefully selects his cases (knowing the limitations of aligner therapy) the success rate can be extremely high. The majority of cases where Invisalign treatment is not successful are due to patients not wearing their aligners as prescribed.
Continue Learning about Orthodontics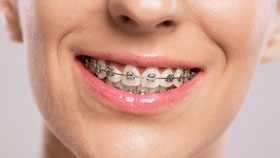 Orthodontics is a specialized branch of dentistry that focuses on the alignment of your teeth, which is generally done using braces and retainers. No matter your age, it's never too late to improve your dental health and improve y...
our smile.
More