In the US, all 50 states abide by a law known as "First Person Consent". This means that if you register to be an organ donor, NOBODY can override your decision to be a donor (not even your family). There is both a legal and an ethical duty to honor the wishes of those who have expressed their desire to be organ donors.
Not all countries have First Person Consent laws. For example, in Australia, there is a very organized system whereby adults can sign up to be organ donors; however, family members can override the wishes of the donor and refuse to allow the donation to occur.
Even if you sign a donor card, it is essential that your family know your wishes. Your family may be asked to sign a consent form to allow the donation to take place.
To learn how organ donation preferences are documented and honored in your town or city, contact your local Organ Procurement Organization (OPO). The OPO can advise you of specific local procedures, such as joining donor registries, which are available to residents in your area.
This answer is based on source information from the U.S. Department of Health and Human Services.
Continue Learning about Organ Transplants & Health Care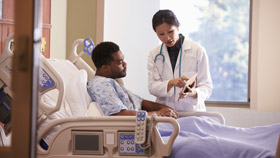 Organ transplants involve removing a diseased organ from an ill patient and replacing it with a healthy one from an altruistic deceased or living organ donor. To be eligible for an organ transplant, you must be evaluated by a medi...
cal team for suitability. If you decide to become an organ donor, it is important to inform your family and put those wishes in writing.
More