Most fast-food restaurants use considerably more fat, salt, and sugar than we would at home. A restaurant's motive is profit, not our health, and creating food that tastes better than the competition's is the key to filling its coffers. If we're to bring our bodies back into balance, though, we need to ask ourselves, "Is taste more important than health?"

We've been focused on taste from the time we were children, and our taste buds have become accustomed to the flavors of pleasure foods (engineered, often through the addition of fat, salt, and sugar), expecting them every time we eat. But now that we're adults, it's time to take responsibility for our eating and tell ourselves the truth: Most food companies and restaurants sell unhealthy foods that human bodies were never designed to eat, and if we want to get healthy and stay at a natural weight, we have to stop or limit our junk eating.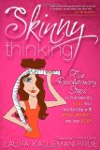 Fast food is loaded with saturated fat and sodium (both of which contribute to heart disease), but its trans fat is even worse: It raises LDL (bad) cholesterol while lowering helpful HDL cholesterol. Food manufacturers love trans fat because it has a long shelf life. Doctors hate it for the same reason. Since trans fat won't break down, it does an extra good job of clogging arteries. The Food and Drug Administration recommends no more than 1.11 grams of trans fat per day, but some doctors say there's no safe amount.

When you hit up the drive-through, choose the grilled chicken sandwich and hold the fries. Supplement with fruit and yogurt instead.
Continue Learning about Nutrition