It's time to do some spring cleaning of your cupboards, fridge and freezer. Don't go overboard. If you know there are some foods you enjoy that aren't the most nutritious, eat them in moderation. Otherwise, the foods you want to eliminate or keep to the bare minimum are the following:
Packaged or processed foods, such as high-calorie or high-fat cookies, cakes, candy or other snack foods. These often contain a load of preservatives, artificial color and often hydrogenated vegetable fat or trans fats.
White flour products, such as bread, bagels or rolls. They have little nutrition and are high-glycemic index foods, which means they'll raise your blood sugar quickly and leave you hungry shortly after you eat them.
Deli-style meats, such as corned beef, salami or any smoked foods. The salt, fat and nitrates are detrimental to your health. They can lead to high blood pressure, stomach cancer, high cholesterol and weight gain.
High-fat salad dressings and dips. These offer empty calories with no nutritional benefits.
Sugared soft drinks and fruit beverages with sugar. These drinks are just empty calories with a high-glycemic index rating.
Ice cream, which has high amounts of saturated fat.
Salty foods, such as potato or tortilla chips or nuts. These are high in calories and stimulate your taste buds to eat more.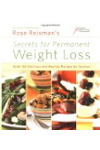 Continue Learning about Nutrition