There are several dietary fiber supplements available, including:
Psyllium, derived from grinding the seeds of a species of plantain (Plantago psyllium), is an excellent source of soluble as well as insoluble fiber. Psyllium is the main ingredient of many commercially available bulk products, such as Hydrocil, Konsyl, Fiberall, Metamucil and Perdiem. Psyllium is generically available and powdered psyllium seed can be purchased at groceries and health food stores. A good starting dose is between 3 to 6 grams stirred or shaken in a glass of water or juice, followed by another glass of fluid. Psyllium is the only fiber supplement that has received approval by the Food and Drug Administration for lowering cholesterol when taken in conjunction with a low-fat diet.
Methylcellulose (brand name is Citrucel) is a semi-synthetic soluble fiber that does not undergo bacterial fermentation and breakdown. This may result in fewer problems with flatulence, even though scientific studies have not confirmed a benefit over psyllium in this regard.
Calcium polycarbophil (brand names are Equalactin, FiberCon and Mitrolan) is a synthetic fiber that is not fermented and broken down by bacteria. It acts as an insoluble fiber.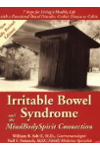 The best way to get fiber is naturally, from whole foods in your diet such as fruits, vegetables, whole grains, beans, and nuts. These foods contain other healthy nutrients besides fiber, and are therefore considered a functional food.
The recommended daily recommendation of fiber is 25 to 38 grams each day. When you can't get all the fiber you need in your diet, taking fiber supplements or eating foods and beverages with added fiber is one way to fill the gap. Today there are numerous fiber supplements available, and fiber is being added to a growing number of processed foods.

Fiber supplements are usually made from fiber that is extracted from plants. They come in a wide variety of forms from powders, oils, and wafers to capsules and even chewable tablets.

All fibers are either soluble or insoluble. In general, research shows that soluble fiber helps lower cholesterol and may help control diabetes. Insoluble fiber speeds waste through the body and keeps you regular. But fiber supplements may not provide all the same benefits as fiber-rich whole foods.
Continue Learning about Nutrition