Soda is poor nutritionally on two fronts. The sugar content causes the body to generate large amounts of adrenaline and insulin to clear the sugar from the bloodstream. If this practice is repeated often (say, by downing one soda or more daily), this can lead to a blood-sugar disorder such as diabetes. In addition, the phosphoric acid in colas (which counteracts their acidity) depletes the body of magnesium, which the brain uses for many functions and which is vital to the body's production of energy. Consuming one can of soda with phosphoric acid can cause you to lose 36 mg of magnesium.
Soda pop is one of the topics in nutrition that can really get a rise out of me. There's nothing redeeming about it. It's loaded with sugar -- or worse, artificial sweeteners -- it's nutritionally void, and it messes with your body's balance of minerals. It's something we reach for when we're thirsty, but not only does it not satisfy that thirst, it dehydrates us further because it's a diuretic. Soda is often packed full of caffeine and a whole slurry of artificial flavors and flavor enhancers. And it can be really, really addictive. I have spent months working with clients to ease them out of a Diet Coke habit, and it's a long, painful process.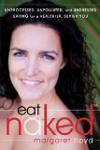 Soda and diet soda are linked to heart disease, high blood pressure, and stroke. According to Adam Bernstein, MD, ScD, research director at Cleveland Clinic's Wellness Institute, soft drinks are the biggest source of sugar in our diet. Guzzling large quantities of soda can cause a spike in blood sugar and lead to inflammation, insulin resistance, and hardening of the arteries.

A better beverage choice when you want caffeine is unsweetened iced tea or coffee. If it's the carbonation you crave, try seltzer with a dash of fruit juice and a twist of lime, says Bonnie Taub-Dix, MA, RD, CDN, author of Read It Before You Eat It.
Continue Learning about Non-Alcoholic Beverages & Health