Researchers have shown that energy drink consumption can shorten heart contractions over the short-term, which may disrupt the normal function of the heart. Further studies are needed to evaluate the impact of long-term energy drink consumption and the effect of such drinks on individuals with heart disease. In the meantime, it is hoped that people understand the possible risks posed by consuming excessive amounts of caffeine through energy drinks. Those risks may outweigh the desired benefits, and the benefits are extremely minimal.

The long-term effects on our bodies are simply not known. It is therefore best to drink these products in moderation or avoid them altogether.
Continue Learning about Non-Alcoholic Beverages & Health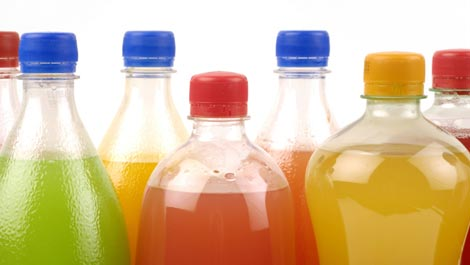 Beverages of the non-alcoholic variety include: juices, sodas, milk, tea, coffee and energy drinks to name a few. While these drinks have a variety of health benefits, it is helpful to lookout for the ones that are low in sugar. S...
odas and artificially sweetened juices are high in sugar and can pack on the pounds. Plus many beverages contain caffeine, which can have adverse effects as high doses. Many beverages provide great resources of antioxidants, nutrition and vitamins.
More