Naturopathic medicine is wonderful for focusing on prevention of disease, as well as treating illness. In this video, naturopathic doctor Natasha Turner, ND, explains how naturopathic medicine works to maintain and optimize your health every day.
The goal of naturopathy is prevention. Naturopathic doctors promote a healthy lifestyle. There are many illnesses that cannot be prevented. A naturopath works with you to build immunity and strength and cleanse the body of harmful substances. Naturopaths counsel proper diet and exercise techniques: proven preventive measures for certain diseases. Naturopaths consider every aspect of your life, including emotional, sexual, and social factors, and believe that the whole person should be treated.
Continue Learning about Naturopathy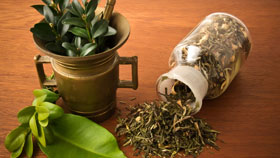 Naturopathy, or naturopathic medicine, is an alternative health practice that uses all-natural remedies to prevent and treat illness. Naturopathic doctors believe in treating the whole person.