While most patients with Multiple Sclerosis appear cognitively normal and able to function and work normally, up to 50% of patients report some degree of memory problems.
Psychosis, schizophrenia, and other psychiatric disorders are occasionally seen with multiple sclerosis (MS), but experts believe the diseases are not related in any way. Hysteria - in which patients with only mild symptoms of MS start to believe they have worse symptoms and can become incapacitated by them - is also seen from time to time.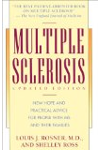 More About this Book
Multiple Sclerosis
Too often, multiple sclerosis is thought of only as "the crippler of young adults." But in fact, 75 percent of all people with MS will never need a wheelchair. In Multiple Sclerosis, Dr. Louis J....
Cognitive problems were thought to affect only a small number of people diagnosed with multiple sclerosis (MS). Today, however, it is thought that between 43 and 65 percent of the people who have MS have some cognitive problems. Problems with concentration, memory, processing information, or communication may be very frustrating.

If you think any of these thought processes have been affected in you or someone you care about, help is available. Discuss your concerns with your doctor, and ask to see a psychologist, a neuropsychologist, or a speech and language therapist, who will be able to help you identify what cognitive deficits you have and how to compensate for or overcome them.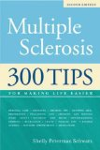 Continue Learning about Multiple Sclerosis Symptoms