BST, which is short for "bovine somatotropin" (also called "bovine growth hormone" or BHG), is a protein in all cow's milk and beef. It has no effect on humans -- like other proteins, it's broken down during digestion.

Small quantities of BST naturally occur in cow's milk. When given as a supplement in small, controlled doses, BST helps cows produce milk efficiently. The normal level of BST in milk itself doesn't change with supplementation because the cow itself uses up the protein. In addition, there's no change in the flavor or nutritional qualities of milk produced from supplemented cows. As always, milk remains an excellent source of calcium, protein, vitamins, and other nutrients.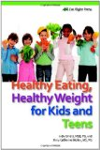 Hormones are present naturally in all milk, however these hormones have very little physiological significance since their concentration in cow's milk is very low in comparison to the level of hormones in the human body. Numerous studies have affirmed safety of hormones that may be present in dairy.
Continue Learning about Milk & Health