Optimism is an extraordinary limbic resource, and available to everyone, because it's a learned skill. You can decide to be optimistic with remarkable success. Not Pollyanna optimistic, but glass-half-full optimistic, and it's worth the effort. Women who are optimistic about motherhood before pregnancy have a much lower risk of postpartum depression. Optimistic women have lower mortality rates from cancer and heart disease. If you approach illness with a positive, optimistic attitude, you have lower blood pressure, better immune function. You recover from bypass surgery faster and better, you get out of bed sooner after back surgery and you go back to work and regular exercise sooner. Anger doubles your risk of heart disease. But perceiving your work as satisfying cuts your risk of heart disease in half.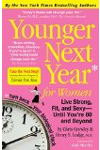 There are many health benefits associated with being optimistic. For example, the MacArthur study suggests that those who possess a "self-efficacy" quality will also age better because they have a more optimistic outlook on overall aging process (Williams & Kemper, 2010). Thus, those who are optimistic will live happier and healthier lives. Therefore, smile as often as you can and enjoy the journey of life!
Scientific studies confirm the health benefits of a "Pollyanna" attitude or optimism. Research shows optimistic individuals enjoy a host of health benefits such as a reduced risk of cardiovascular disease, hypertension, and infections. A recent study reveals that optimistic individuals reduced their risk of death by 50 percent over the nine years of the study. Maintaining a positive outlook on life has direct benefits on aging.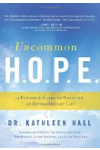 Continue Learning about Mental Health