According to the U.S. Centers for Disease Control and Prevention, men die at higher rates than women from the top 10 causes of death: heart disease, cancer, chronic lower respiratory diseases, unintentional injuries, stroke, Alzheimer's disease, diabetes, influenza and pneumonia, kidney disease and suicide. Research suggests that adopting the following healthy habits can do wonders for a man's overall health:
consuming a diet rich in fish, whole grains, fruits and vegetables
eliminating sources of sugar in his diet, including soda
starting an exercise program to improve cardiovascular health
commiting to quit unhealthy habits like smoking and excessive alcohol consumption
making time for regular check-ups with a primary care doctor
According to the Centers for Disease Control and Prevention (CDC), the top three leading causes of death in men are heart disease, cancer and accidental injuries. Looking closer at the causes of death from cancer in men, the most common are lung cancer, prostate cancer and colon cancer.
The average life expectancy for men is 76 years. If you're a man who wants to push that number as high as possible -- or a woman who wants the same for your husband, father or brother -- you may be interested in the leading causes of death for men.
Heart disease tops the list. Heart disease includes heart failure, arrhythmia and coronary artery disease.
The leading causes of cancer death in men are lung, prostate and colorectal.
Accidents are a leading cause of death, including falls, sports injuries, fires and car accidents.
Strokes are a common cause of death. A stroke occurs when blood flow to the brain is disrupted, either from a blood clot or a blood vessel tearing.
Chronic obstructive pulmonary disease (COPD) is also on the list. COPD refers to two lung diseases: chronic bronchitis and emphysema.
Rounding out the list is diabetes. Now considered an epidemic, diabetes affects the body's ability to produce or use insulin, a hormone made by the pancreas that helps cells take in glucose (blood sugar) for energy.
Continue Learning about Men's Health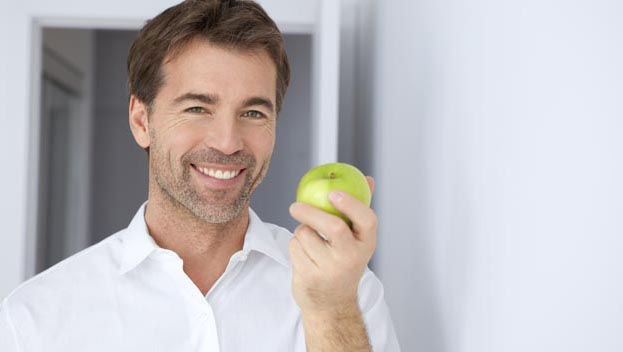 Did you know that men are less likely to seek help for health problems than women? This, along with certain biological factors, makes it important for men to pay attention to health issues as they arise. Some heart problems and ce...
rtain cancers could be prevented if men would seek medical treatment on a more regular basis.
More