The risk factors for melanoma include intermittent high-intensity ultraviolet (UV) exposure (intermittent sunburns especially when young or in your teenage years). If you have fair skin or a first-degree family member (a sibling or parent) with a history of melanoma, your risk is increased. If you have a history of melanoma yourself, that increases your risk of getting another melanoma as well.

Having over 50 moles on your body can increase your risk of melanoma. However, what you think are moles may be seborrheic keratoses, which are benign growths that don't increase your risk of melanoma. If you have a large congenital nevus, which is basically a large birthmark mole, that increases your risk of melanoma later on as well.

Also, if you are taking an immunosuppressant drug like prednisone or other medications that decrease the strength of your immune system, you are at increased risk of getting melanoma.

Anything that increases your risk of getting a disease is called a risk factor. Having a risk factor does not mean that you will get cancer; not having risk factors doesn't mean that you will not get cancer. People who think they may be at risk should discuss this with their doctor. Risk factors for melanoma include the following:
Having a fair complexion, which includes the following: fair skin that freckles and burns easily, does not tan or tans poorly; blue or green or other light-colored eyes; red or blond hair.
Being exposed to natural sunlight or artificial sunlight (such as from tanning beds) over long periods of time.
Having a history of many blistering sunburns as a child.
Having several large or many small moles.
Having a family history of unusual moles (atypical nevus syndrome).
Having a family or personal history of melanoma.
Being white and male.
This answer is based on source information from the National Cancer Institute.
Excessive exposure to the sun and particularly sunburns are the most important preventable risk for melanoma. Other factors include genetics and immune deficiencies. You are at increased risk if you have red or blond hair, if you have many moles or atypical moles, and if you have a family history of melanoma.
The risk factors for developing melanoma are both genetic and environmental with sun exposure considered to be the major modifiable risk factor (one you can control). Other risk factors include:
a new mole or change in existing mole
family history of melanoma
personal history of basal cell or squamous cell skin cancer
immunosuppression
history of excessive sun exposure, inability to tan and sun-induced freckles
blistering sunburns in the first two decades of life
caucasian
red or blonde hair; green or blue eyes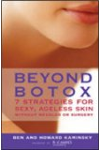 There are several factors, both genetic and environmental, that may put you at risk for melanoma. If a family member has had melanoma, you are at a higher risk for the disease. Also, you are at a greater risk for melanoma if you have light hair and skin since your skin has less pigment to protect from UV rays. Other genetic risk factors include having more than 50 moles, having any irregular moles, and having a weakened immune system. Environmental risk factors may also affect the development of melanoma. If you have had a lot of sunburns, especially before you turned eighteen, you are at greater risk for melanoma. Increased sun exposure in general increases your risk, which is why people who live in sunny places have greater rates of melanoma.
Continue Learning about Melanoma Causes & Risk Factors