Here are some tips to make record keeping and research easier:
Get copies of all your official medical records and keep them in a special section of your personal medical file. More than half the states have enacted laws giving patients access to their hospital and physician records. You may have more difficulty in states that haven't enacted such laws, but no state specifically denies access to your records. There will likely be a cost to obtain your medical records, which varies from state to state. Keep all medical documents in a central location where they can be found easily, and let family members and helpers know where the file is in case it is needed in an emergency.
Carry an index card in your purse or wallet with a list of your medications (including dosages), and any allergies or special medical conditions you have. You will be asked for this information over and over again, and having it on paper is better than relying on memory. Use a second card for the names and phone numbers of your primary care physician, your specialists, nurses, medical supply company, clergy, emergency contacts, and the like. Carry both cards at all times. Also, consider keeping this information in a small electronic planner or hand-held personal data assistant like a Palm Pilot. Give a duplicate set of these cards to your helpers, family members, or close friends.
Computer users can use the Internet to access the world's largest medical library—the National Library of Medicine in Bethesda, Maryland. At this site, you will find health, treatment, and medication information in easy-to-understand layman's terms. For more information, contact the Office of Public Information at the National Institutes of Health.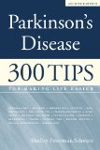 Organizing important documents and records can be done effectively using a filing system that is as simple as keeping papers in a filing cabinet, a box, or a three-ring binder that is indexed for different categories. On the other hand, you may prefer or need a more detailed system. Whatever filing system you choose, the important thing is that it meets your individual needs.
Keep the following suggestions in mind as you develop your own organizing system:
Base your filing system on the information you need to keep and who will have access to it.
Start organizing your records by labeling boxes or files to help you sort your papers into categories for personal and family information. Some appropriate file labeling categories might include: vehicle records, bank records, employer information, home maintenance records, insurance policies, family records, marital and divorce records, prenuptial and postnuptial agreements, medical records, paid accounts, pet information, unpaid accounts, and warranty information.
When setting up your files, be sure you include: copies of insurance documents including life, health, short-term and long-term disability, and long-term care policies; copies of benefit information including applications, appeal documents, award letters and correspondence; financial and legal records; invoice and payment records and statements; notes about important conversations with doctors and other healthcare professionals, benefit representatives, employers, family, and friends; and medical documents including copies of pathology and lab results, treatment care plans, and your survivorship care plan.
Keep important papers in one location. Whenever possible, file papers as soon as you get them.
Create a list of instructions to keep track of household information and contacts. This list will enable a trusted friend or loved one to step in and manage your household routines and bills if you need help.
Teach your organizing and recordkeeping system to a trusted loved one or friend. If your organizing system is complicated, you may want to write down how it works and keep a copy of these directions with your records.
If you scan and save important documents to your computer to create a paperless filing system, be sure that you back up your computer data on a regular basis. Also, make certain that whoever may have the need to use your data has the user names and passwords required to access the computer files.
Continue Learning about Managing Your Medical Records