To obtain a copy of your medical records, contact your doctors' offices or the health information management (or medical records) staff at each facility where you've received treatment. Then, do the following:
Find out if your provider has a plan for helping patients to create personal health records (PHRs).
Ask if your records are in an electronic format (on a computer) that you can access yourself, or if you need to request that they make copies for you.
Ask your doctor or health information management professional to help you determine which parts of your record you need.
If you want medical records that are being kept by your health plan, contact the health plan's customer service department.
Once you have contacted the appropriate facility, ask for an "authorization for the release of information" form. Complete the form and return it to the facility as directed. Some facilities do charge for copies. The fee can only include the cost of copying (including supplies and labor), as well as postage if you request the copy to be mailed. It can take up to 30 days to receive your medical records, so ask when you can expect to receive the information you requested.
See more at: http://myphr.com/resources/faqs.aspx
Whether you move often, travel frequently, see doctors in other cities or just like to keep your own medical records up-to-date, ask for copies of your files at the completion of each appointment. Most states have enacted laws that give patients access to their hospital and physicians' records. Access to records may be more difficult in states where such legislation does not exist, but no state specifically denies access to your records.
Because of the Health Insurance Portability and Accountability Act (HIPAA), doctors, hospitals and clinics are only allowed to give medical papers/reports to the patient in person. There may be a cost to obtain your medical records, and you will have to sign a release form.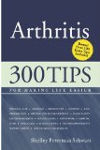 More About this Book
Arthritis
Arthritis: 300 Tips for Making Life Easier is a compendium of tips, techniques, and life-task shortcuts all learned from personal experience. Author Shelley Peterman Schwarz has lived with a chronic...
To get started, ask for a copy of your most recent blood work, diagnostic test or office visit note at your next doctor's appointment. (You might have to fill out some paperwork or be charged a copying fee to get them.) Repeat the process with other doctors or specialists you have seen in the past 5 years.
But don't stop with just doctors' offices. Collect your records from your dentist, pharmacy, hospital, lab, and any other facilities you might have visited. You have a right to see your medical record relating to examination and treatment. However, in certain circumstances, physicians have the right to deny access to certain personal notes and observations. But if you feel strongly that you want to see them, we encourage you to speak with the physician, explain why you are collecting your records, and you may just get them.
Get organized about your medical records. You probably save other things (receipts, tax returns, bills, etc.), so why not the most important information about you?
Each medical provider who treats you maintains a file containing your medical history, including any illnesses and test results. You may find that you need a copy of these medical records. To obtain copies of these records, contact each medical provider individually.
Here are a few helpful tips:
Your medical provider will have you sign a form giving your consent to have copies made for yourself or for a designated party (other medical provider, relative, attorney, etc.).
The information that you sign may vary from provider to provider. Read the request form carefully and ask the provider any questions you may have about exactly what information will be released. The form may state that additional permission is necessary for release of certain information related to HIV status or testing, mental health treatment or other conditions. If you have questions about whether information you find sensitive will be released, talk with your provider about that office's policy and laws and regulations.
You may be charged for the copies of your medical records. These charges are designed to cover the costs of photocopying and mailing the records and the labor involved to retrieve and process the records
Contact each doctor's office and health care facility you've visited for a doctor's appointment, diagnosis or treatment. Find out if your medical records are available in an electronic format you may access, or if they need to make copies for you. Ask for an "authorization for the release of information" form, complete it and return as directed. For insurance claim records, contact your insurance company. Every provider or insurance company should have a person or department to handle patient record requests.
You may have to pay for your medical records. The amount you pay varies by provider, and may be limited by state law. You could pay between $.50 and $1.00 per page.
Find out when you can expect to receive your records; it could take 30 days or longer.
Continue Learning about Managing Your Medical Records