When you consider choosing a healthcare provider, their training is of paramount importance. For a physician it is very important that he/she be Board Certified in the specialty of practice. That does not guarantee an excellent physician, but it does assure you that the doctor has been trained appropriately.
It is essential that the patient find a board certified physician in the specialty needed. Other important considerations include years in practice, malpractice record, specialization, and hospital affiliations. Consider bringing a checklist with questions with you to the consultation. Never take your health care for granted. If you still have questions, consider a second opinion.
When choosing a provider or clinic, make a list of information that you want to have. Then, you or your advocate can call and ask for that information. Your questions may include:
How long must I wait to get an appointment?
What determines how long an appointment is?
How long is the usual wait in the office before seeing the provider? (Getting the first appointment of the day or the first appointment after lunch may shorten your waiting time).
How many patients does the practitioner usually see in a day? How many days each week does the provider see patients? Does the provider accept phone calls or have a &quotphone-in" hour? How long does it take providers to return phone calls?
Who covers for the provider on her or his days off? What about nights and weekends? What hospital is the provider associated with?
How much will my visit cost? Is Medicaid, Medicare, or other insurance accepted? Is there a discount for paying in cash? Can I pay in installments? Are screening and lab tests included in the cost of the visit
What kinds of medical history does the provider request? Should I prepare it ahead of the appointment time?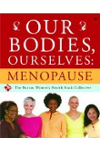 More About this Book
Our Bodies, Ourselves: Menopause
FROM THE EDITORS OF THE CLASSIC "BIBLE OF WOMEN'S HEALTH," A TRUSTWORTHY, UP-TO-DATE GUIDE TO HELP EVERY WOMAN NAVIGATE THE MENOPAUSE TRANSITION For decades, millions of women have relied on Our...
Continue Learning about Managing Your Health Care