It is especially important to eat a healthy diet if you are taking steroids for lupus. While taking steroids, your cholesterol, triglycerides, and blood sugar levels may increase. For these reasons, it is absolutely essential that you not increase your calorie intake and follow a low sodium, low-fat, and low-carbohydrate diet. You should make sure to eat whole grain breads and cereals and lean sources of protein such as chicken and fish. When you need a snack, look to vegetables-they are low in sugar and calories and provide the perfect food for "grazing."
It is also important that you minimize alcohol intake when taking steroid medications, since steroids may already irritate your stomach. In fact, it is best not to drink alcohol at all, because combining alcohol with certain lupus medications can be very harmful to your liver
Steroids may deplete certain vitamins in your body, such as vitamins C, D, and potassium. Your doctor may recommend that you take supplemental vitamins or increase your intake of certain foods in order to make up for these deficiencies.
To help keep your bones as strong as possible, try to increase your intake of calcium and vitamin D. Foods high in calcium include:
Milk and milk products Tofu Cheese Broccoli Chard All greens Okra Kale Spinach Sauerkraut Cabbage Soy beans Rutabaga Salmon Dry beans
Continue Learning about Lupus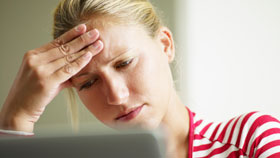 Lupus is a chronic inflammatory disease, which occurs when your body's immune system attacks your own organs and tissues. Lupus is more common in women, blacks, Hispanics and Asians and often is diagnosed between the ages of 15 an...
d 40. Learn more about Lupus from our experts.
More