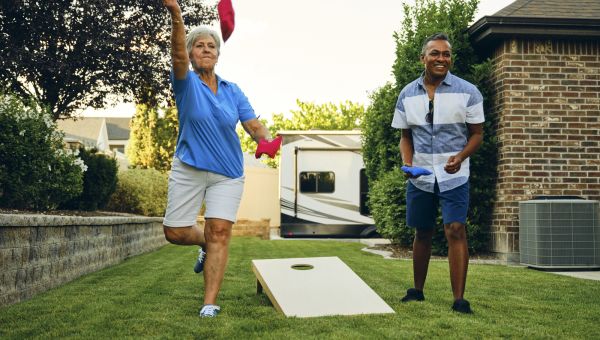 How to Live Longer by Having a Little Fun
If not today, goof off soon. Take that vacation, unwind with friends, or spend the day at the beach. "Frivolous" indulgences like these are a must for longevity.
Because research shows that spending ample time doing leisure activities may keep you from developing a whole host of disease risk factors. And that's a great way to help extend your life. Having fun yet?
Good Times, Good Times
When people in a study were assessed on how frequently they engaged in 10 different types of leisure activities, those who spent ample amounts of time having fun also had lower blood pressure, a slimmer waist, a smaller body mass index, and lower levels of the health-damaging stress hormone cortisol. The funsters also reported better physical function than the all-work-and-no-play crowd. Here's another fun activity that's good for your body.
Rest from Stress?
Why would having fun be such a strong health facilitator in how to live longer? Researchers aren't sure, but it may simply be that it reduces stress -- that ravager of body and mind. Stress has long been shown to boost disease risk and hasten aging. Just one more solid argument for shortening that to-do list and finding a few fun leisure activities to do each day instead.
Get personalized treatment if stress is affecting your work, daily activities or personal relationships. Start the assessment.

If you think the Fountain of Youth can be found inside a jar, you may want to think again. Longevity wellness isn't about appearing younger; it's about protecting your health. Consider increasing your life expectancy from the insi...
de out with things like adding more nuts to your diet, getting better quality sleep and nurturing your healthy relationships. Everything you do can be a step towards a longer life – just make sure they're the right ones.
More