People with diabetes will want to be very active, as exercise is one of the most effective means of controlling the condition, but they should be very careful of their feet and evaluate activities with the health of their feet in mind. Swimming is an ideal activity for most, but those who have diabetes should be wary of barefoot journeys through locker rooms and the increased risk of infection from unsanitary floors. Running or walking are excellent, but beware of blisters from ill-fitting shoes.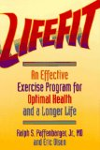 Workouts don't have to feel like work to help control diabetes. Try skating, a Zumba class, salsa dance lessons or all three to spice up your workouts and use your muscles in new, fun ways. Think back to activities you loved as a kid. Were you a double-dutch champ? Buy a jump rope and start skipping. If you have kids, get them exercising, too, by teaching them to hula hoop. Or, play fetch with your dog at a park, or just set up a Wii Fit system and choose your workout (or play date!).
A mix of cardio and strength training can help you manage your diabetes. In this video, Ronald Tamler, MD, clinical director of the Mount Sinai Diabetes Center, discusses the benefits of exercise on diabetes.
There is not a specific form of exercise, which helps improve diabetes more than another. Any form of regular exercise will help improve or reverse diabetes. Exercise training is effective in controlling the two primary reasons for diabetes; weight and blood sugar levels. Exercise aids in blood sugar regulation because it has a similar action to insulin by enhancing the uptake of circulating glucose by exercising skeletal muscle. Research has shown that exercise improves a variety of glucose measures, including tissue sensitivity, improved glucose tolerance and even a decrease in insulin requirements. Regular exercise also helps weight loss, thus, exercise has been shown to have a substantial positive effect on the prevention of type 2 diabetes and control of type 1 diabetes.
All types of exercise can help you better mange your diabetes. Both aerobic exercise (brisk walking, cycling, and other activities that get your heart rate up) and resistance training (lifting weights or using weight machines) help lower your blood sugar. And the combination, according to a study at the University of Ottawa Heart Research Institute in Canada, is even more effective than either one alone.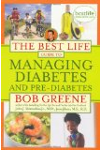 Continue Learning about Living with Diabetes