Find a workout routine you enjoy.
1 / 9

Who Are You?

Sometimes exercise can feel like a chore. Are you always making up exercise excuses? Do you dread getting out the door? Exercise is one of the biggest defenses against diabetes, and regular exercise can help you maintain a healthy weight and ease stress. To find success with your workout routine, learn more about your exercise personality and choose the right moves for you. Whether you enjoy running and walking or team sports and water activities, you can find an exercise plan that works. See which exercise personality sounds most like you and get the exercise suggestions to match your needs.

Medically reviewed in December 2019.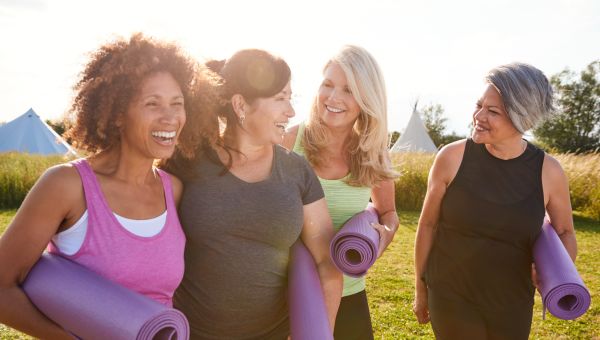 2 / 9

You're Outgoing

Are you a social butterfly? If you love meeting new people, give fitness classes a try. A fitness class or other group workout can help you make new friends and keep you motivated. Gastroenterologist Larry Cheskin says a group approach to weight loss typically benefits everyone involved. Studies have found that support from people sharing the same experiences and struggles can enhance weight-loss outcomes. "Exercising with friends can provide a distraction and good company for what might otherwise be a more boring task," Cheskin says. Find a class that fits your ability level. From bootcamps and pilates to your local running club, explore all your fun group options.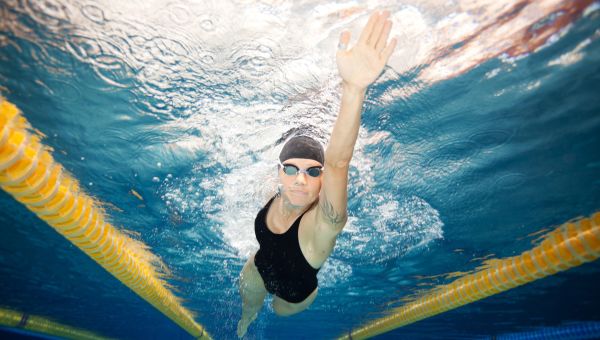 3 / 9

You Enjoy Alone Time

If you see exercise as alone time, consider hitting the pool for a swim. With your head underwater, swimming allows you focus on each stroke without any distractions. Pool exercises, like water aerobics and pool walking, are also great workouts for people with diabetes. Because water exercise is a low-impact activity, it's safe even for people with diabetic neuropathy who experience weakness, numbing, or tingling in their hands and feet. "The water provides resistance that works every muscle you move," says sports medicine professional and Sharecare fitness expert Mike Clark, DPT. "At the same time, it's easy on your joints. Water's buoyancy reduces your body weight up to 90%."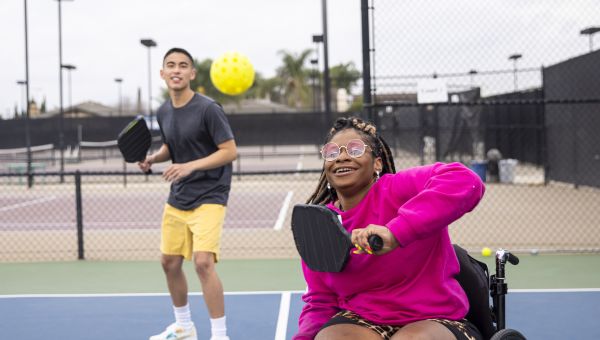 4 / 9

You Like Competition

The National Academy of Sports Medicine says team sports are great for people who love the thrill of competition and need to focus on something beyond fitness. Many people enjoy the variety of team sports, which ranges from softball and soccer to basketball, hockey, and more. "Don't be discouraged by the fact that you don't consider yourself a great athlete or that you haven't played a team sport in years," says Casey Smith, head athletic trainer for the NBA's Dallas Mavericks. "Go out there, lace 'em up, and don't be afraid to have some fun!" People with diabetes are safe to play team sports, but should get their doctor's approval before signing up.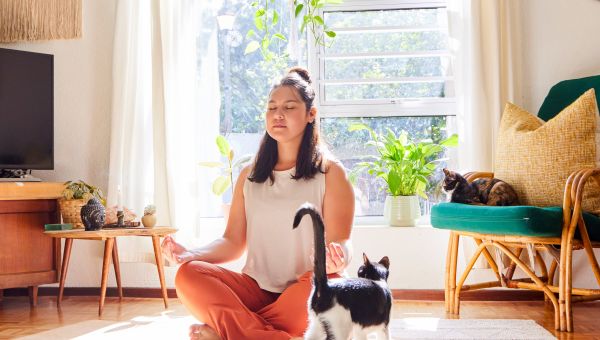 5 / 9

You're Calm and Relaxed

If you enjoy a more relaxing workout, try yoga. This ancient practice balances your body and mind through stretching and breathing techniques. Yoga has many health benefits, including strength-building, flexibility, and stress relief. The various types of yoga -- from gentle, restorative Hatha yoga to the more challenging, heated Bikram yoga -- makes it suitable for different levels and abilities. Neurologist Dawn Marcus encourages people to explore different yoga options and find the style that works for them. "Yoga is the art of listening -- most importantly, listening to your body," Marcus says. This body awareness is beneficial for weight loss and lowering diabetes risk. 6 / 9

You Have a Need for Speed

If you want to move faster than your feet allow, hop on a bike. Cycling is a moderate-intensity exercise that's good for people who enjoy speed and freedom. If you're not comfortable riding on the road, ride a stationary bike or consider a spin class. Spin classes crank up the intensity, so it's important to know your abilities before participating. If you're diabetic, be sure to have plenty of water and snacks when you ride, and monitor you're blood glucose levels. With help from doctors and nutritionists, people with diabetes can be successful cyclists. Each year, the American Diabetes Association hosts a series of fundraising cycling events known as the Tour de Cure.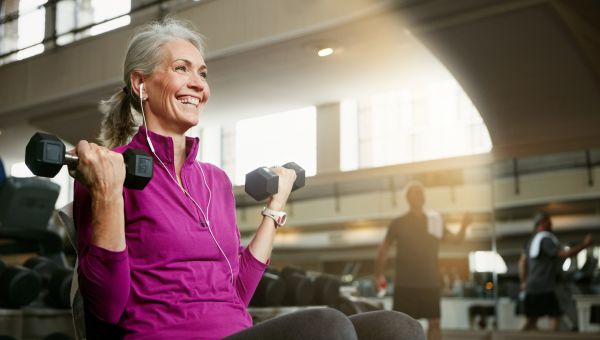 7 / 9

You Like Structure and Routine

If you prefer structure and routine, practice strength training. Strength or resistance training uses your body weight, free weights, or gym equipment to strengthen muscles. The repetition of exercises helps you create a clear, structured workout each time. To begin a safe strength-training routine, Clark says you should start light, watch your form, and watch your speed. Proper alignment and posture are very important for injury prevention. A regular weight-training program can help you lose fat and manage blood glucose levels in the long run, according to the American Diabetes Association. In some cases, strength or resistance training may not be safe for people with eye problems. 8 / 9

You Get Bored Easily

Hours at the gym? Forget about it. If you don't have the attention span to stay inside, go for a hike. Fresh air and the great outdoors might be the best way for you to get active and pass the time. Breathtaking views, animals, and plants are enough to distract your senses so you won't get bored. And hilly or fast-paced hikes can really get your heart rate up. NASM suggests knowing the trails before you get started, bringing a friend along for safety, and investing in a good set of hiking shoes to protect your feet. When setting out on a hike, be sure to pack plenty of food and water, especially if you are going for a long distance. 9 / 9

You Need a Goal

You're action-oriented and focused on results. Go for a run. Running is one of the best workouts for goal setting as you work toward longer distances and fastest times. Running is actually a good fit for many personality types. You can run with a group, run solo, be competitive, or just run for leisure. At the end of the day, running is a mental battle with yourself. You can set goals along the way, like signing up for a 5K race or aiming for a running time. People with diabetes who take up running should monitor their blood glucose levels carefully. If you're just starting out, work up to running for 5 minutes without stopping and build up from there.
Continue Learning about Living with Diabetes