6 Do's and Don'ts of Insulin Injection
Starting a new insulin regimen can be intimidating. Follow these guidelines to get comfortable with your injections.
Updated on September 6, 2022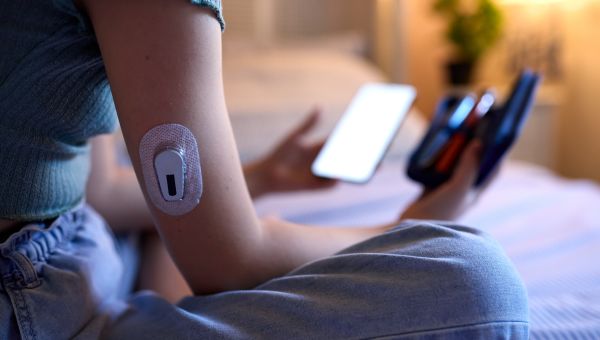 1 / 7
If you've been newly prescribed insulin, you may be feeling overwhelmed. Where do you inject it? When? How often? How is it stored? Your healthcare provider will have plenty of answers for you, but here are some easy-to-remember tips. 2 / 7
DO: Know the different types of insulin
Different types of insulin work at different speeds.
Rapid-acting starts working about 15 minutes after injection and continues for 2 to 4 hours.
Short-acting reaches the bloodstream in 30 minutes and wears off after 3 to 6 hours.
It takes about 2 to 4 hours for intermediate-acting insulin to start working, and it continues to work for 12 to 18 hours.
Finally, long-acting insulin takes several hours to reach the bloodstream and remains effective for about 24 hours. 3 / 7
DO: Vary where you insert the needle
It's true you shouldn't vary which general body part you inject your insulin, but you also shouldn't inject your insulin in the same specific spot every time. Doing so can create lumps and fatty deposits that can reduce the effectiveness of the insulin. It may be less painful to inject into these lumps, but it could change how well your insulin works. Stay away from bruises, scars, and your belly button. 4 / 7
DO: Relax while being injected
Insulin needs to be injected into fat. Be sure to relax the area around the injection site. If you're tense, the nerves will be more sensitive to pain. Use a short, thin needle to avoid piercing the muscle and causing more pain, and stick to room-temperature insulin, if possible. 5 / 7
DON'T: Freeze your insulin or store it somewhere too hot
When storing insulin, make sure to check the label and follow all instructions. Unopened insulin will last until the expiration date, and you can keep it in the refrigerator. Opened insulin can be kept at room temperature for about 30 days. In fact, room temperature insulin may be less painful when injected. Do not freeze insulin, and don't store it anywhere where temperatures reach more than 86 °F. 6 / 7
DON'T: Shake up a cloudy bottle
Some insulin may look cloudy or opaque in the bottle. That means it's a suspension—a liquid with particles in it. But if it's supposed to be a clear solution and it looks cloudy, throw it away. Insulin suspensions need to be rolled around in the palm of the hand in order to mix. Don't shake vigorously or the insulin can clump together. Throw away any clumpy insulin. 7 / 7
DO: Be consistent
It's important to be consistent with the time at which you inject your insulin and when you eat. Know how long it takes for your insulin to hit your bloodstream, and time your meals so that your blood sugar rises as your insulin takes effect. Injecting insulin and eating around the same times every day takes some of the guesswork out of managing your condition. Replay Slideshow
Slideshow sources
American Diabetes Association. Insulin Basics. Accessed September 2, 2022.
American Diabetes Association. Insulin Routines. Accessed August 10, 2020.
BD (Becton, Dickinson and Company). 2020. Diabetes Care: Access diabetes solutions designed with innovation. Accessed August 10, 2020.
MedlinePlus. Giving an insulin injection. Reviewed August 19, 2018.
MedlinePlus. Human Insulin Injection. Revised October 15, 2019.
Wisconsin Department of Health Services. Diabetes. Revised June 4, 2020.
Association of Diabetes Care & Education Specialists. Insulin Injection Know-How. Accessed August 10, 2020.
Bahendeka S, Kaushik R, et al. EADSG Guidelines: Insulin Storage and Optimisation of Injection Technique in Diabetes Management. Diabetes Ther. 2019 Apr;10(2):341-366.
Chowdhury S, Chakraborty PP. Errors of insulin therapy: Real-life experiences from developing world. J Family Med Prim Care. 2017 Oct-Dec;6(4):724-729.