Multiple injections help control blood sugars in a timelier manner. Often there will be two classes of insulin injections: 1) a basal injections with longer lasting insulin like Levemir or Lantus and 2) a bolus injection with shorter acting insulin like Apidra, Humalog or Novolog. The basal injections helps to keep blood sugar levels stable over the course of the day and evening while a bolus injection is used to cover the carbohydrate eaten. Your endocrinologist and or diabetes educator will give you a guide to how much insulin to inject for a basal injection as well as bolus injections. Bolus injections work with the amount of carbohydrate ingested to help keep your blood sugar levels stable.
Type 1 diabetes can be treated with multiple daily injections of insulin, often abbreviated MDI. In this case, a combination of two different kinds of insulin are used. One insulin, most often Lantus or Levemir, is long-acting. These insulins are relatively "flat" in their action, which means that after injection, the amount of insulin in the blood rises relatively slowly and stays fairly constant over many hours. Lantus insulin usually lasts twenty-four hours or more; Levemir often lasts up to twenty-four hours, though in some people, two separate shots are necessary. The goal with these insulins is to match the body's basal or background insulin production. This works pretty well as long as the background insulin requirement is more-or-less steady during a twenty-four-hour period, and this is true for many people. In these situations, the long-acting insulin is adjusted to get the fasting sugar level under control.

The other insulin used in conjunction with the Lantus or Levemir is a short-acting insulin such as Humalog, NovoLog or Apidra. These insulin are given before each meal and mimic the rise and fall of insulin made by the body when one eats carbohydrate.

Combining long-acting and short-acting insulin together allows a person to have insulin stay steady overnight and between meals and rise and fall with meals in a manner that is similar to what happens naturally with someone who doesn't have diabetes, though it usually involves a lot of work to figure out exactly how much of each to take.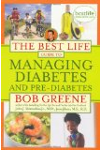 Continue Learning about Insulin