In addition to a syringe, your healthcare providers may have you use an insulin pen. Insulin pens can be more convenient to use. But you have to use them correctly to make sure you're getting the right amount of insulin. Here are the steps to follow:
1. Check the pen before you use it:
Make sure the dosage dial turns easily.
Look at the amount of insulin in the cartridge -- is there enough for your dose?
Check the insulin for any discoloration, cloudiness, or sediment (stuff sitting on the bottom or floating around inside). If you see any of these, throw the pen or cartridge away and use another.
2. Attach a new needle to the pen. Using a new needle every time helps make sure you get the right amount of insulin. (A re-used needle can clog, and leaving the needle in the pen between injections can cause leaking and air bubbles.)
3. Prime the pen -- this is important!
Dial up 2 to 4 units of insulin, remove the needle cover, and point the pen upward.
Tap the cartridge until any bubbles rise to the top.
Prime the pen by pressing the injection button down all the way. If you don't see a stream of insulin, repeat until insulin does come out of the needle.
4. Inject the insulin: Choose your injection site, clean the site, pinch up some skin, insert the needle straight into the fatty tissue, and let go of the pinch of skin.
5. Press the injection button down all the way, counting to 5 slowly before removing the needle. For larger doses of insulin, you may need to count to 10 before removing the needle. In general, it takes a bit longer for insulin to come out of a pen than out of a syringe. If there's insulin dripping from the needle when you pull it out, that's a clue that you need to leave it in longer next time.
To use an insulin pen to inject your insulin:

First, screw the space capsule onto the insulin pen.

Once it is on, pull the milky white plastic part off.

Now you'll see a pencil lead-like piece of plastic. It might be white, it might be purple, depending on the brand and size of the needle. That's the needle cover. Pull it off carefully, being sure not to bend it to either side. Now you'll see a ridiculously small needle.

Have no fear.

Spin the dial on your pen to "1" or "2" and do what we call an "air shot." Make sure you get a little squirt of insulin or a drop at the tip of the needle.

Now, dial up your dose. Hold the pen perpendicular to your skin. Slide it in. Inject. Count ten seconds in your head…

You are done.

Pull the needle out of your body and replace the little cap, being careful not to bend the needle.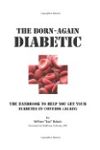 Continue Learning about Insulin Injections