Fever medications should not be given to infants under 3 months old unless directed by a physician. For older babies and children, if they are uncomfortable, fever can be treated with ibuprofen and/or acetaminophen. A fever will not harm your child and there are actually some studies that suggest it may help to fight infection.
Check with your pediatrician before giving your newborn any fever-reducing medication. And again, if your baby is younger than 3 months and has a fever, always call your doctor immediately or go to the emergency department.
Remember that a fever is just a sign that your child's body is fighting an infection. The reason your doctor may recommend medicine to reduce a fever is so that your child may feel more comfortable (and therefore you will as well). When your child feels better, she will drink fluids (Popsicles work too) to help avoid dehydration that can occur with a fever. If she's acting well and drinking fluids, you don't have to give medicine because the fever itself isn't dangerous and will more than likely go away by itself.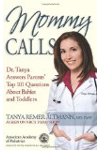 Continue Learning about Infectious Disease
Infections are caused by viruses, bacteria, mold and other organisms and lead to conditions like flu, chicken pox, pneumonia, sore throat, rashes, malaria and other ills. An infection occurs when these germs attack the body, causi...
ng it to respond with antibodies and white blood cells to defend itself. Preventing infectious disease involves eating a healthy diet, getting proper exercise to keep the body strong, and keeping clean by washing hands regularly.
More