If your child has severe environmental allergens, allergy shots may be a good option for preventing and treating allergies, says Tanya Altmann, MD, pediatrician. In this video she explains how allergy shots work and the best time to start treatment.
Allergy shots—also known as allergen immunotherapy, specific allergen immunotherapy, hyposensitization, or desensitization—would seem like a kind of miracle treatment, a kind of slow-motion inoculation that eliminates the need for a kid to take a pharmacy of medications or be overly careful about where she goes and when. Who knows? She might even be able to clean up her room without sneezing—but don't hold your breath.
Small amounts of the material she has reacted to in diagnostic skin tests are injected into her arm with a small, almost painless needle. A reaction, something like a mosquito bite, may appear, although she should remain at the doctor's office for at least half an hour to monitor the severity of the reaction.
When they work, allergy shots are a tremendous relief not only from the symptoms of allergy but also from the other precautions we ask our children to take. They're not a panacea, however. They certainly shouldn't be done for very mild allergies; the treatment could be worse than the disease. For children with really serious asthma or who are very allergic, this treatment can be beneficial but also slightly risky. Experienced allergists can really prove their worth by treating these children. There is a real question as to whether immunotherapy should be attempted before the age of 5. An allergist will make a decision based on how sick the child is and after conferring with the child's pediatrician and parents.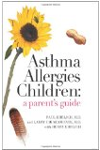 More About this Book
Asthma Allergies Children: A Parent's Guide
Asthma and allergies are at epidemic proportions. It doesn't have to be that way. Two experienced pediatric allergists tell everything a conscientious parent needs to know about these conditions,...
In some cases, a doc may recommend that your child get allergy shots. These are usually given if she is just miserable with allergic symptoms and the doc needs to find some way to improve the quality of her day-to-day life. The way it works is that your child will be given a very small amount of the allergen over a period of time, to help her body learn to tolerate the exposure. Allergy shots are not typically given to kids under five. They can be a positive life changer for a subset of kids.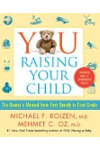 Continue Learning about Allergies in Children