One of the things that make smoking so dangerous is that many of the components of tobacco smoke are oxidants -- agents that promote chemical reactions with oxygen. Therefore, they also increase the by-products of such reactions, which are known as free radicals. Free radicals are temporarily unstable atoms or molecules (they have extra or unpaired electrons) that react with other atoms or molecules to produce another unstable molecule.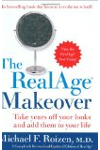 Continue Learning about Impact Of Nicotine Addiction On The Body
Nicotine addiction is just as strong as addiction to alcohol or cocaine, and it causes changes in the brain that make you crave nicotine even more. Once inhaled into the lungs through smoke, nicotine is absorbed into the bloodstre...
am and carried throughout your body. Nicotine can affect the heart, blood vessels, hormones and brain function. Learn more from our experts about how to overcome it.
More