8 Healthy New Year's Gift Ideas
Want to bring a little good cheer into a friend's life for various occasions scattered over the New Year? (Not a bad resolution.) Here's our list of eight healthy gift ideas that will make everyone happier (including you, 'cause giving is a great feeling).
½ pound walnuts. Eating 12 halves of walnuts daily may increase lifespan 20%! And munching six halves 30 minutes before mealtime is an effective way to control appetite. Walnuts can keep your arteries clear, too.
½ pound dark (70% cacao) chocolate. One ounce daily may cut heart attack and stroke risk 30% while preventing some cancers. And, oh yeah, it tastes great! Related: Find out how chocolate can help you lose weight.
1 lb. coffee = 320 ounces of java.. Your daily dose of coffee (3 cups) can cut stroke risk by 30% and may help prevent some cancers, Parkinson's disease, Alzheimer's disease and type 2 diabetes.
1 bottle of wine. Provides 5-7 glasses; one-a-day for women, two for men. Boosts good HDL and reduces lousy LDL -- keeping everything from the brain to sexual functions up and running.
Garlic goodies. Garlic-infused olive oil and a garlic press deliver an immune-boosting, heart-healthy flavor! Garlic can also help keep your joints healthy.
Jump rope, pedometer, and exercise bands. Nothing relieves stress, lowers heart disease risk, and protects against diabetes like exercise; cool "toys" are a great incentive to get going!
Lavender aromatherapy oil. Give the gift of sleep; sniff the scent for 20 minutes before bedtime -- sweet dreams!
Thank-you notes. Expressing gratitude improves everyone's happiness quotient.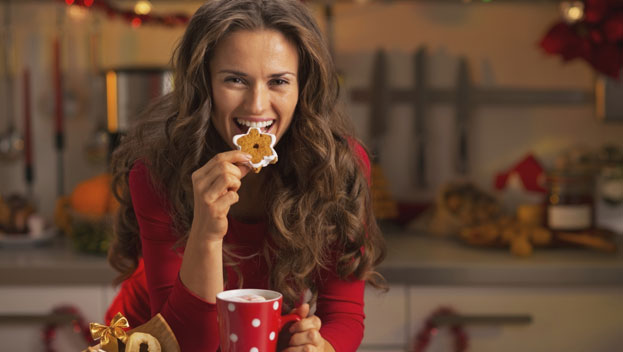 An ER doctor reveals top holiday accidents and ways to prevent them with these Christmas safety tips for happy, healthy holidays.