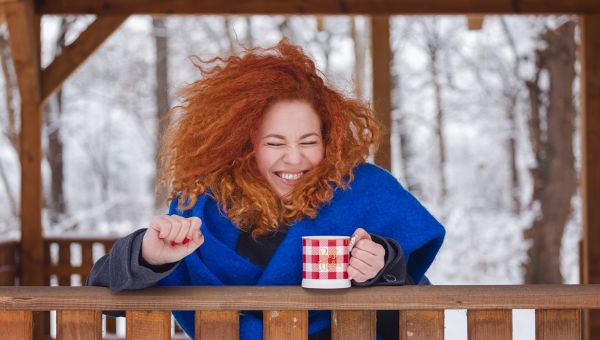 Dermatologist Audrey Kunin, MD says the stress, busy schedules and frequent parties during the holidays can take a toll on skin. "Your system takes a beating with all of the holiday hustle and bustle, which can have an effect on your appearance," she says. Dr. Kunin offers these tips for keeping your skin looking great during the holidays.
Get your sleep: "Allowing yourself a solid 8 hours of sleep, especially after a long evening out, lets your body (and your skin) recuperate."
Stay hydrated: "Dehydration from alcohol consumption combined with dry weather and low wintertime humidity levels leave skin parched and dull looking … Drink at least eight to ten 8 oz. glasses of water to flush out toxins."
Exercise away acne: According to Dr. Kunin, exercise reduces stress levels, which might otherwise lead to acne flare-ups. "Working out for even 20 to 30 minutes a day can help reduce stress and keep skin blemish-free."
Pop a multi: "Consider taking a multivitamin during the holidays to supplement poor party eating habits. Or take a vitamin that targets skin, nails and hair."
Medically reviewed in January 2020.