The leaves of the moringa oleifera tree, native to the Himalayan mountains in northwestern India, are extremely nutrient-dense. They contain almost twice as much iron as spinach and are loaded with tons of other vitamins including vitamin C, vitamin A, calcium, and potassium, as well as powerful antioxidants. You can take it as a supplement, or try moringa oleifera tea, a great alternative to caffeinated beverages. Available at health food stores.
This content originally appeared on
doctoroz.com
Continue Learning about Herbal Supplements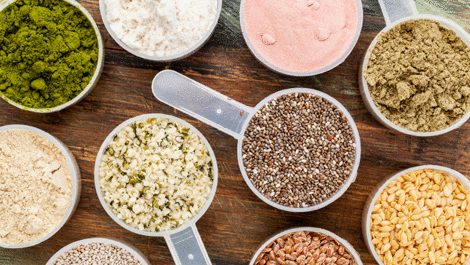 Herbal supplements are dietary supplements derived from nature. Herbal plants or parts of a plant are broken down and used for their scent, flavor and therapeutic benefits. When taken as a supplement, they can deliver strong benef...
its, however, herbal supplements are not regulated by the FDA and can have dangerous side effects. They act like drugs once in your system and can affect metabolism, circulation and excretion of other substances in your body. It is important to discuss with your doctor if you are on prescription medications, are breastfeeding or have chronic illnesses and want to add herbal supplements to your health regimen.
More