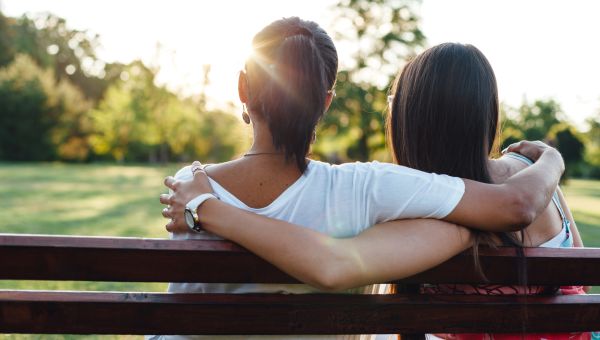 How to help your loved one while maintaining your own emotional and physical health.
When your loved one is diagnosed with multiple myeloma, the focus of everyone—family, friends, doctors—is squarely on that new patient, just as it should be. But caretakers and the people who love the patient bear a burden as well: They offer abundant, if difficult to quantify, amounts of support, handling everything from transportation to doctor's appointments to doing household chores to offering sympathy when loved ones despair.
Caregivers provide support in many forms, from the emotional to the practical, and it's all too common for them to forget to take care of themselves. Here are some smart strategies to follow when someone you love is diagnosed with multiple myeloma.
Educate yourself
Before your loved one was diagnosed, you may not have known much about multiple myeloma, or even have heard of the disease. While it's the second most common blood cancer, it's not a common cancer by any means. Find out more about multiple myeloma, from diagnosis to treatment options to prognosis. Not only will this help you feel a bit more in control, but it will make appointments less overwhelming. In fact, if you're in the room during doctor's appointments, an understanding of multiple myeloma will help you ask helpful follow-up questions and offer your loved one informed advice.
Ask for help
You wouldn't expect your loved one to go through treatment completely independently, right? So don't expect the same from yourself. You can ask others for help, from tackling chores to sending out updates. You don't have to do it all, and in fact, you shouldn't.
Don't forget to self-care
Your needs—and both your physical and emotional health—are still important even as you care for your loved one with multiple myeloma. Make sure to continue to eat meals regularly and get enough sleep so that you can stay healthy. Don't forget to exercise, too.
Keep up with connections to friends, hobbies, and routine social activities. Something as simple as taking a bath, going for a jog, or enjoying a glass of wine with a friend can make a huge difference to your emotional well-being—while only taking 30 minutes.
Join a support group
Support groups aren't a good fit for everyone, but with options both online and in-person, you could potentially find one that works for you. The benefit of a support group is that you'll join a community that understands—perhaps even more than friends and your family—exactly what you are going through. Plus, people will be able to speak fluently about multiple myeloma, offering advice and sympathy from a place of intimate familiarity with the cancer.
Be on the lookout for stress, depression and burnout
Some level of these feelings is perhaps natural. A loved one's diagnosis and treatment for multiple myeloma is by its very nature going to stir up emotions. But, according to the Family Caregiver Alliance, between 40 and 70 percent of caregivers experience symptoms of clinical depression. There's a difference between feeling a bit blue and suffering from anxiety or depression. Learn to identify the signs of depression, such as trouble sleeping and weight changes, and reach out to a trained professional—a doctor, social worker, or psychologist—if you have them for more than two week.
Even if you are not experiencing depression, extreme stress or burnout, you may still find counseling sessions helpful. Talking to a trained professional can help you process complicated feelings. After all, you may simultaneously feel exhausted, frustrated by your loved one's bad mood and terrified for their future. It's a lot to deal with, and therapists are trained to help.
Medically reviewed in October 2018.