The symptoms of diastolic dysfunction are very similar to those of traditional heart failure, and include shortness of breath, reduced energy, fluid retention and fatigue.
Diastolic dysfunction is when the left ventricle is very thick or the cavity cannot relax to easily allow filling of the left ventricle. A variety of conditions can cause this. The end result is the ventricle might still contract normally. The relaxation abnormally causes the pressure in the lungs to increase, resulting in shortness of breath and fatigue.
Diastolic dysfunction means that your heart is having trouble relaxing between beats. This limits the amount of blood the ventricles can collect for the next heartbeat. Since each contraction pumps less blood, the heart works harder to make up the shortfall.

Some people with diastolic dysfunction have no symptoms. Others experience shortness of breath with mild activity, such as easy walking; difficulty breathing, especially when lying down; or swollen legs and feet.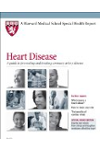 Continue Learning about Heart Failure Symptoms