Foods that often contribute to developing heart disease are the same foods that should be avoided or limited if you have heart disease. Fatty foods, especially foods high in saturated fats such as butter, fatty meats, and most fried food, should be limited. Foods that are high in salt can lead to higher blood pressure, which can worsen heart disease. If you're on medications for heart disease, you should discuss foods to avoid with your doctor and pharmacist.
Avoid red meat if you have heart disease. Different patients may have different dietary requirements.
Continue Learning about Heart Disease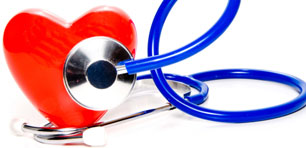 Heart disease is the number one killer of adults in the United States. In fact, one in every three deaths is from heart disease and stroke, equal to 2,200 deaths per day. Taking care of your heart is essential for a long life. You ...
can treat your ticker right by eating healthy, staying active and managing your stress.
More