To understand the effect of green tea on skin health, you first need to understand what causes aging. We now know that skin aging is mainly the result of free radical damage to cell walls and other cell structures. Sun exposure and cigarette smoking contribute to the production of these free radicals.

Antioxidants, on the other hand, are molecules that neutralize these free radicals. One good source is any type of tea. One Arizona study, for instance, found that the more black tea people drank (particularly tea with lemon) the less likely they were to develop squamous cell skin cancer.
Green, white, and black teas are naturally rich sources of antioxidant flavonoids. Some recent studies indicate that the antioxidants in tea are more powerful than those found in many fruits and vegetables and play a role in preventing skin cancer, as well as other types of cancer. Scientists have found that the intake of a single dose of tea increases total antioxidant activity in the blood. Overall, green tea has the most polyphenols per cup, and these polyphenols have been proven to help prevent UV-induced skin cancers.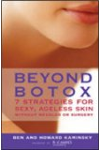 Continue Learning about Healthy Skin