Easy Three Bean Vegetable Chili
Serves: 6

Ingredients
1 pound firm tofu, frozen, then defrosted
2 tablespoons chili powder, or to taste
1 teaspoon cumin
10 ounces frozen onions
3 cups frozen broccoli, thawed and finely chopped
3 cups frozen cauliflower, thawed and finely chopped
3 cloves garlic, chopped
1 1/2 cups cooked pinto beans* or 1 (15 ounce) can pinto beans, no salt added or low sodium, drained
1 1/2 cups cooked black beans* or 1 (15 ounce) can black beans, no salt added or low sodium, drained
1 1/2 cups cooked red beans* or 1 (15 ounce) can red beans, no salt added or low sodium, drained
1 (28 ounce can) diced tomatoes, no salt added or low sodium
1 (4 ounce can) chopped mild green chilis
2 1/2 cups fresh or frozen corn kernels
2 large zucchini, finely chopped
Directions
Squeeze excess water out of thawed tofu and crumble.
Place the crumbled tofu, chili powder and cumin in a soup pot and quickly brown.
Add the remaining ingredients and simmer, covered, for 2 hours.
CALORIES 384; PROTEIN 21g; CARBOHYDRATES 75g; TOTAL FAT 3.7g; SATURATED FAT 0.5g; SODIUM 824mg; FIBER 21.9g; BETA-CAROTENE 1011mcg; VITAMIN C 116mg; CALCIUM 252mg; IRON 7.2mg; FOLATE 318mcg; MAGNESIUM 162mg; ZINC 3.1mg; SELENIUM 14.2mcg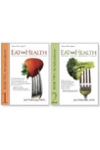 Pork and beef are traditional chili ingredients, but that doesn't mean you can't make a perfectly fine chili without them. Beans should be the focus of a vegetarian chili. They're versatile and blend well with chili seasonings. And of course, they're super nutritious, full of protein, fiber, minerals and vitamins, and very low fat.
Certain types of beans work especially well in vegetarian chili: black beans, pinto beans and kidney beans. Any of those work well alone, but there's no rule limiting you to one type of bean. You can make your vegetarian chili even more flavorful by using 2 or 3 varieties. Here are some possible bean combinations:
black beans and pinto beans
pinto beans and red kidney beans
white and red kidney beans
black beans, kidney beans and pinto beans
Here's a basic recipe for vegetarian chili. Remember, seasonings should be added according to your own taste preferences. Some people like hot spicey chili; some people can't stand it. Add chili pepper, jalapenos and cayenne to your own preferences. It's always easy to add more, but impossible to remove excess pepper once it's mixed in.
For 4 servings:
2-3 one-pound cans of beans (see recommendations above)
1 large onion, chopped
1-3 cloves of garlic
one-pound can of crushed tomatoes
1-2 cups chopped peppers: sweet green or red peppers, jalapeno, Anaheim, Ancho, etc. Either chop fresh chilis, or use canned chilis or roasted, skinned fresh chilis. You can combine 2 or more varieties. Example 1: 1 fresh jalapeno plus 4 roasted skinned Anaheims plus 1 chopped sweet red pepper. Example 2: 1 cup canned chopped mild green chilis plus 1 chopped sweet green pepper.
oil for sauteeing
seasonings:
2 tsp oregano
1-2 tsp ground coriander
1-2 tsp ground cumin
2-3 tsp ground dried chili (optional)
cayenne pepper to taste (optional)
chopped fresh cilantro (optional)
squeeze of fresh lime juice
salt to taste
In a large sauce pan, saute the onion, garlic and any fresh peppers in oil. Add the canned tomatoes, beans and any canned chilis you're using. Add seasonings to taste, and mix in well. Let this simmer so the flavors blend, for at least 30 minutes. Add the chopped cilantro and lime juice before serving. Serve with grated cheese and warmed tortillas.
Continue Learning about Recipes for Healthy Cooking