Spaghetti Squash Primavera
Serves: 4

Ingredients
1 medium spaghetti squash
1 1/2 carrots, diagonally sliced
1/2 cup organic celery, diagonally sliced
3 cloves garlic, minced
1 1/2 cups shredded cabbage
1 small zucchini, chopped into small pieces
1 1/2 cups cooked pinto beans, or 1 (15 ounce) can, no or low salt, drained
1 1/2 cups chopped tomatoes or 1 (15 ounce) can no salt added or low sodium, drained
1/3 cup apple juice
1 teaspoon dried thyme
1 teaspoon dried parsley
1 cup pasta sauce, no salt added or low sodium
1 head romaine lettuce leaves

Directions
Slice spaghetti squash in half lengthwise; remove seeds. Place both halves upside down on a baking panthat has a quarter cup of water added to it. Bake for 45 minutes at 350 degrees or until tender. Meanwhile, cook carrots and celery in 2 tablespoons of water in a covered pan over medium heat for 10 minutes, stirring occasionally. Add a little more water if needed. Add garlic, cabbage, and zucchini and cook, covered, for another 10 minutes. Stir in remaining ingredients, except for pasta sauce. Cover and simmer for 10 minutes or until carrots are tender. When squash is done, remove from oven and using a fork, scrape spaghetti-like strands from squash into a bowl. Add pasta sauce and combine by mixing thoroughly. Mix the vegetables, beans and herbs with the squash/pasta sauce mixture and serve on a bed of shredded romaine lettuce, if desired, or place back in the hollowed out squash bowls.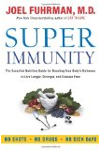 A quick and easy recipe for making a healthy dish using spaghetti squash is as follows:
Slice squash in half; remove seeds; and bake spaghetti squash in a 350 degree oven on a cookie sheet for 15-20 minutes. Remove from oven and using a fork, shred squash into pieces similar to spaghetti noodles. While squash is hot, sprinkle spaghetti squash with shredded parmesan cheese and Italian spices and serve.
For a nutritious alternative to regular pasta, use spaghetti squash. Mild in flavor and easy to shred into strands once baked, spaghetti squash pairs well with a fresh Italian pasta sauce.
Spaghetti Squash With Marinara Sauce
Makes: 8 servings
Prep Time: 15 min.
Cook Time: 15 min.
Ingredients
1 small spaghetti squash (about 3 pounds)
2 teaspoons olive oil
2 shallots, minced
2 garlic cloves, minced
1 can (28-ounces) crushed tomatoes
1 teaspoon dried thyme
1/2 teaspoon dried rosemary
Salt and freshly ground black pepper
3 tablespoons chopped fresh basil, divided
1/4 cup freshly grated Parmesan cheese
Directions
1. Pierce the squash in several places with the tip of a knife. In a microwave oven, heat the squash on high (100%) for 15-18 minutes, or until tender when pierced with a fork, then let cool for 10 minutes.
2. Heat olive oil in a medium saucepan over medium-high heat. Add the shallots and garlic and sauté, stirring frequently, for 2 minutes, until shallots are translucent.
3. Add the tomatoes, thyme, and rosemary and season with salt and pepper. Bring to a boil, stirring frequently. Reduce the heat and simmer for 10 minutes, stirring frequently. Remove the pan from the heat and stir in 2 tablespoons of the basil.
4. Halve the squash crosswise and scoop out the seeds. Scrape the inside of the squash among 8 plates and top each serving with sauce, remaining basil and Parmesan cheese. Serve immediately.
Continue Learning about Recipes for Healthy Cooking