Defeat hidden sugar found in packaged pesto by quickly making yours from scratch.

Fresh Pesto Sauce

Makes: 2 cups

Ingredients

3 cups fresh basil leaves
1½ cups walnuts, chopped
4 cloves garlic, peeled
1 cup olive oil
Salt and pepper, to taste

Directions

In a food processor, blend together the basil leaves, nuts, and garlic. Pour oil in slowly while
continuing to mix.

Stir in salt and pepper to taste.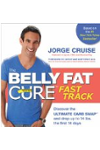 Continue Learning about Recipes for Healthy Cooking