6 Tasty Snacks Under 200 Calories
Fuel up the right way with these quick and nutritious snack ideas.
Medically reviewed in March 2022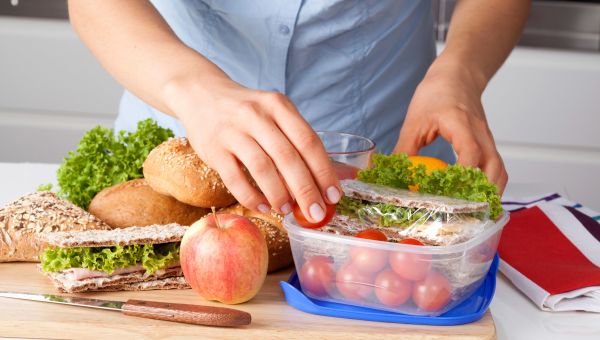 1 / 7
When hunger strikes during the workday, your options may be limited: chips or candy from a vending machine? A tempting cupcake from a coworker? But if you're prepared with healthy options and ingredients, you're more likely to choose a snack that's healthier and can keep you fueled up for the rest of your day.
Here are six easy snack recipes from HCA North Texas' Snacking for Success, which can be put together in just a few minutes. But there's more—each recipe includes at least one fruit or vegetable, and all of the snacks contain 200 calories or less.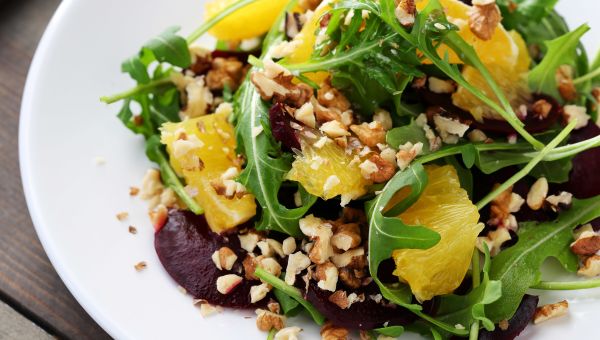 2 / 7
Orange Walnut Salad Wrap
1 whole wheat tortilla
1 ¼ cups of spinach, loosely packed
¼ cup orange sections
1 teaspoon walnuts, chopped
1 tablespoon light raspberry vinaigrette
Peel oranges and tear them into individual pieces. Toss spinach leaves in vinaigrette, then fold in oranges and walnuts. Place the tortilla on a plate, add salad mixture, fold and wrap.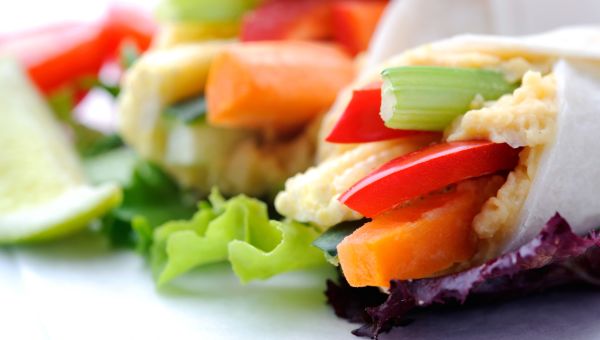 3 / 7
Veggie Roll-Ups
2 slices whole wheat bread
1 tablespoon hummus
1/3 cup cucumbers, diced
1/3 cup red pepper, diced
¼ cup carrot, diced
Cut crust from the bread, then spread hummus on bread. Distribute vegetables evenly onto bread and roll the slice so the edges meet. Using a butter knife, cut roll into 3 or 4 slices and arrange any remaining vegetables on the plate.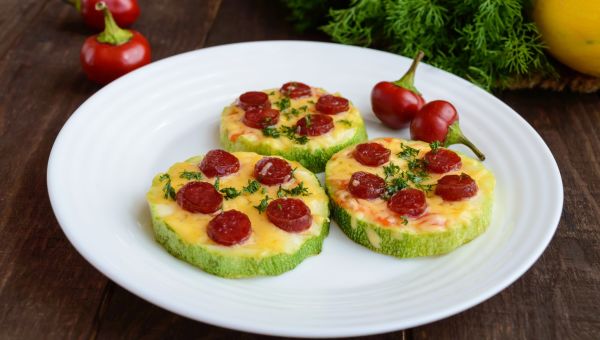 4 / 7
Crispy Crunchy Pizza Chips
1 small zucchini
3 tablespoons pizza sauce
3 tablespoons reduced fat shredded mozzarella cheese
¼ teaspoon parsley flakes
Slice zucchini and spread pizza sauce over zucchini chips. Sprinkle cheese over chips, then microwave for 30 seconds or until the cheese is melted. Sprinkle parsley over the chips.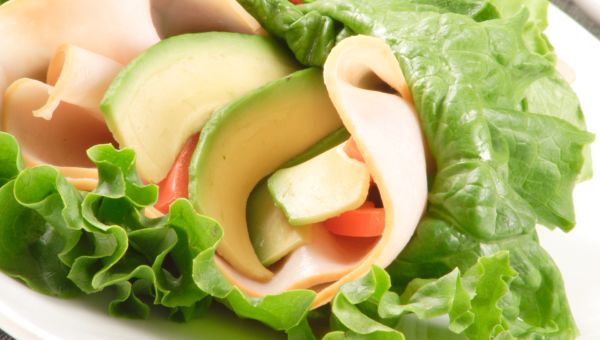 5 / 7
Lettuce Tacos
2 leaves of green leaf lettuce, large
1-ounce deli ham, low sodium
½ cup of pineapple chunks
4 teaspoons of pecans, chopped
Divide ham and place a portion on each lettuce leaf. Spoon pineapple down the middle of each lettuce leaf and sprinkle pecans on top of the pineapple. Trifold and roll up like a burrito, then pin it closed with a toothpick. 6 / 7
Strawberries with Balsamic and Parmesan
5 strawberries, large
2 tablespoons balsamic vinegar of Modena glaze
2 tablespoons parmesan cheese
Wash and dry whole berries, and do not remove leaves. One at a time, dip strawberries in the balsamic vinegar, then roll in parmesan cheese.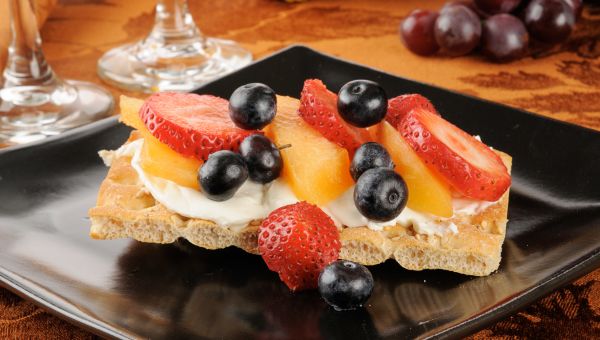 7 / 7
Blueberry Graham Cracker Cheesecake
3 tablespoons whipped cream cheese and Greek yogurt spread, plain
½ cup blueberries, fresh or frozen
4 graham cracker squares
Spread cream cheese and yogurt mixture onto crackers, then top with blueberries. Replay Slideshow