Serve this hearty soup alongside a salad with olive oil-and-vinegar dressing for a healthy, filling meal.

Chicken and Veggie Soup

Makes: 4 servings

Ingredients

1 qt. chicken broth
1 Tbsp. soy sauce
1 cup sliced mushrooms
1 cup broccoli florets, chopped
2 Tbsp. green onions, finely chopped
2 precooked chicken breasts, cubed

Directions

Simmer first 5 ingredients in a large pot for 8 minutes.

Add cubed chicken and simmer an additional 8 minutes.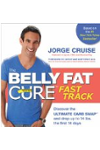 Home cooks, start your slow cookers! When this soup finishes simmering, you'll have a zesty, chili pepper spiked main dish. Ole!

Southwest-Style Chicken Soup

Makes: 8 servings
Prep Time: 15 min.
Cook Time: 15 min.

Ingredients

2 cans 14-oz. nonfat chicken broth
1 can 14.5-oz. petite-cut diced tomatoes with jalapenos, do not drain
1 can 4-oz. diced green chiles, do not drain
1 can 11-oz. Mexicorn, drained
16 ounces frozen pepper strips, thawed, drained, and diced
1 cup diced onion
2 pounds chicken breast tender loins, cut into thin strips
3/4 teaspoon garlic powder
3/4 teaspoon chili powder
1/2 tablespoon salt-free seasoning blend

Directions
SPRAY inside of slow cooker with cooking spray.
COMBINE broth, undrained tomatoes, undrained chiles, drained Mexicorn, peppers, onion, chicken and garlic powder in slow cooker and mix well.
COVER and cook on high heat for 1 hour. Reduce heat to low and cook 3-4 hours.
STIR in chili powder and salt-free seasoning blend. Heat 5 minutes.
Continue Learning about Recipes for Healthy Cooking