Spicy Sausage Pasta
Pasta:
2 cups DeLallo Organic Whole Wheat Penne Rigate, uncooked
1 cup Seeds of Change Marinara di Venezia Pasta Sauce
1 Tbsp. red pepper flakes (or more if desired)
¼ cup chicken broth
Salt and pepper to taste
2 cups cooked and crumbled Italian sausage (1 lb. uncooked)
Squash side:
¼ cup water
1 cup zucchini, sliced
1 cup yellow squash, sliced
Salt and pepper, to taste
Other sides:
Grated Parmesan, to taste
¼ cup fresh basil leaves, chopped
For the pasta: Cook according to package directions; drain and set aside. In a saucepan, heat the sauce, broth and red pepper flakes over medium heat until gently simmering. Add the sausage and let simmer for 5-7 minutes, until the sausage is heated through. Ladle the sauce over the pasta.
For the squash: Combine the water and squash in a pan; bring to a boil over medium heat. Cover and cook over low heat for 8-10 minutes or until tender. Drain, and season with salt and pepper to taste.
Dish out the pasta and sprinkle with Parmesan. Garnish with chopped basil and serve with cooked squash.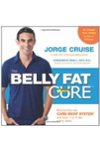 Continue Learning about Recipes for Healthy Cooking