You'll love the delicious crunch the water chestnuts add to this tasty salad.

Amazing Asian Salad

Makes: 4 servings

Ingredients

2 cups cooked chicken, diced
1 cup chopped celery
1 (16-oz.) can water chestnuts, drained and chopped
1⁄3 cup mayonnaise
1 Tbsp. soy sauce
1 tsp. lemon juice
8 cups mixed greens

Directions

In a large bowl, combine the chicken, celery, and water chestnuts.

In a separate bowl, combine the mayonnaise, soy sauce, and lemon juice.

Add the dressing to the chicken mixture and toss. Cover and refrigerate if desired.

For each serving, place a scoop of the chicken salad onto a 2-cup bed of mixed greens.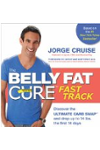 Curried Chicken Salad
Serves 4
Prep 10 minutes
Total 10 minutes
Ingredients
1 cup plain fat-free yogurt
1/2 cup grapes, halved, or 1/4 cup raisins
2 teaspoons curry powder
Dash of salt
1/4 cup walnuts (optional)
Lettuce
2 cups chopped leftover chicken
Directions
Mix yogurt with grapes or raisins, curry powder, and a dash of salt. (If you have any walnuts, toss in 1/4 cup.) Chop the lettuce, and place into each of 4 bowls. Combine the chicken with the yogurt mixture, and spoon on top of the beds of lettuce. Serve immediately, or chill until ready to serve.
Continue Learning about Recipes for Healthy Cooking