The lemon flavor of this chicken pairs nicely with roasted Italian vegetables.

Lemon Chicken With Roasted Vegetables

Makes: 4 servings

Ingredients

3 Tbsp. lemon juice
5 Tbsp. olive oil
1 Tbsp. Italian seasoning
Salt and pepper, to taste
1½ cups zucchini, cut into 1" chunks
1½ cups broccoli florets
½ lb. button mushrooms, halved
4 chicken breasts, boneless and skinless

Directions

Preheat oven to 400° F. Grease an 8" x 12" baking dish. Place chicken in baking dish.

Mix lemon juice and 2 Tbsp. olive oil in a small bowl. Brush the tops of the chicken breasts
with oil mixture.

Combine remaining oil and seasonings in a small bowl. Place vegetables in baking dish and
drizzle oil mixture over vegetables.

Bake for 40–45 minutes, turning vegetables occasionally.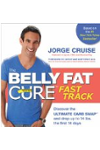 Squash and Chicken Bake
8 servings
Active Time: 45 minutes
Total Time: 2 hours 25 minutes
Ingredients
9 cups cubed peeled butternut, buttercup or hubbard squash, (1-inch cubes; see Tip)
1 cup small pitted prunes
3 cloves garlic, minced
2 medium shallots, thinly sliced and separated into rings
1 teaspoon ground cinnamon
1 teaspoon dried, oregano
1 teaspoon dried thyme
1 teaspoon salt, divided
1/2 teaspoon freshly ground pepper
8 skinless, bone-in chicken thighs, (about 3 1/2 pounds), trimmed
1 cup reduced-sodium chicken broth, or vegetable broth
1 teaspoon freshly grated orange zest
1/4 cup orange juice
Prep
Preheat oven to 350°F.
Place squash, prunes, garlic, shallots, cinnamon, oregano, thyme, 1/2 teaspoon salt and pepper in a large bowl and mix well. Transfer to a 9-by-13-inch baking dish. Sprinkle chicken with the remaining 1/2 teaspoon salt and place on top of the vegetables. Mix broth, orange zest and juice in a small bowl and pour over the chicken. Cover the baking dish with foil.
Bake for 40 minutes. Uncover and continue baking until the vegetables are tender and the chicken is cooked through, basting often, about 1 hour more.
Nutrition
Per serving: 398 calories; 11 g fat ( 3 g sat , 4 g mono ); 101 mg cholesterol; 46 g carbohydrates; 0 g added sugars; 32 g protein; 7 g fiber; 404 mg sodium; 1330 mg potassium.
Exchanges: 2 starch, 1 fruit, 4 lean meat
Source: Adapted from Eating Well Magazine
Continue Learning about Recipes for Healthy Cooking