Oral irrigators have been around for years. They're at-home versions of those mini hoses your dentist uses to shoot water between your teeth. Most people know them by the brand name, Water-Pik. Oral irrigators really are quite effective in flushing out bacteria and food from between teeth and other hard-to-reach areas of the mouth, and water is certainly a rather harmless vehicle. In certain situations where you've got some inflammation, under the guidance of a professional, an oral irrigator's reservoir can be filled with an oral antiseptic liquid or an anti-bacterial to provide extra chemotherapeutic benefits to gums in need.

Recommendations: Water-Pik products are old standbys. HydroFloss also makes a solid product that adds a positive charge to the water and reverses its polarity, which helps prevent bacteria from sticking to root surfaces. Panasonic and Oral-B make smaller, more portable devices.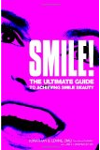 Oral irrigators are small handheld electronic devices that shoot a stream of water into the mouth. They don't remove plaque but are useful for flushing out food and debris from between the teeth as well as food that gets stuck in braces. Remember, however, that using an oral irrigator is not a replacement for brushing and flossing.
Oral irrigators are devices that basically flush the area between the tooth and the gum tissue. In so doing, this washes out the bacterial toxins (waste products) and decreases biofilm formation (the network if microbes adhering to the teeth and gums). Because both bacterial toxins and biofilms are associated with dental caries (cavities in teeth) and bone loss (periodontal disease or pyorrhea), this flushing helps to prevent infections in the mouth.
Dr. G.
Oral irrigators, also called Water Flossers, are an effective, clinically proven alternative to dental floss. The Water Flosser has been shown to remove plaque as effectively as dental floss, and to be 50% more effective than floss at reducing gum bleeding.

The first oral irrigator was developed in 1962 by a dentist who founded Water Pik, Inc. The Waterpik brand is safe, and supported by more than 55 studies. They work via pulsating water which removes plaque and disrupt the bacteria associated with gum disease.
Oral irrigators direct a stream of water to remove particles of food from around and between the teeth. They may be helpful to people with braces or fixed partial dentures. They are useful for cleaning hard-to-reach areas and may help reduce gingivitis. Using an oral irrigator is not a substitute for daily brushing and flossing.
Continue Learning about Healthy Oral Hygiene