Like toothpastes, dental floss is experiencing a boom in consumer options. You can now find floss in several different textures -- thick or thin, roped or ribbon-flat, waxed or non-waxed. There are flosses that promise to whiten, strengthen the tooth's enamel and reduce plaque. Flosses, like mini mouthwashes, also come flavored in everything from cinnamon to berry to even tea-tree oil, deodorizing the area between teeth. In reality, though, none of these "specialty" flosses have significant enough amounts of actives to live up to their claims.

The best type of flosses that are the PTFE ones. They're fairly new to the market. PTFE stands for polytetraflourethylene. Gore-tex is a PTFE. Glide was the first of this kind to hit the market, and, in my opinion, it's the best floss you can get.

The reason PTFE floss is so great is that it's made of a material similar to Teflon. It's like a tape, so it removes more plaque under the gum, and better than anyone else's. Plus, its flat shape allows it to easily snap through the contact (the spot where the two teeth touch each other from the side). This also means there's less chance of it shredding.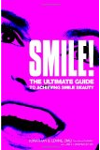 Though there are many different flosses on the market, they all pretty much do the same thing, so it's more important to buy a floss you will use.

Unwaxed floss is not coated with anything so it tends to be thinner, which some people find easier to get between teeth, and it will squeak when your tooth is clean. But because it has no coating, sometimes it will be hard to work it between tight teeth and it does sometimes fray more easily than other types.

Waxed floss has a light coating to allow it to slide more easily between teeth. Some people feel it leaves a bit of the coating behind on their teeth, and it can sometimes stil fray if there is a rough spot or sharp edge on the tooth.

"Teflon" type flosses, which usually have names like Glide or Easy Slide, have a special coating that allows it to slide much more smoothly between teeth. In addition, instead of fraying if it gets caught, it will often break cleanly in two. But some dental experts feel the coating is too slippery and allows it to slide over plaque rather than moving it around or removing it.

Flavors don't have any impact on the effectiveness of the floss, so buy flavored flosses only if you like them or if you think it will make you more likely to use the floss.

Make sure to have your dentist or dental hygienist review proper flossing technique with you. It's the mechanical action of the floss that produces the benefits.
Dental floss has gotten rather complicated lately, hasn't it? All kinds -- waxed, unwaxed, thick, thin, flavored, easy glide, etc.

Here's the easy answer -- use whichever one you like the best. Some people prefer thicker floss, some thinner. Some like waxed, some like un-waxed. Regardless of which you choose, we'd rather see you floss than NOT floss, so any dental floss is better than none at all.
Most dental floss is made from nylon filaments and comes in waxed and unwaxed form. It doesn't matter which type you use, as long as you use it often to clean between teeth and gums to prevent plaque and tartar.
The best kind of dental floss is the kind you'll remember to use daily to clean between your teeth. Always floss between your teeth at least once a day to help remove plaque from between the teeth and around the gum line. Sticking with a good brushing and flossing routine, along with regular dental visits, is a great way to keep your teeth for a lifetime. When shopping for dental floss, look for those brands that carry the ADA Seal so

you can be sure the product has been thoroughly evaluated to be safe and effective.
Continue Learning about Healthy Oral Hygiene