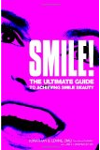 Some mouthwash contain such high levels of alcohol in their formulas, they surpass both red and white wine. Believe it not, alcohol is often used to make the product more appealing; if these rinses contained no alcohol, they would have a murky look to them. But alcohol does so many bad things to a mouth. High levels dry out the mouth's soft tissue, and can cause burning sensations in teeth, gums and cheeks -- this condition is called mucosal irritation. Also, the higher the level of alcohol in a rinse, the more sloughing that occurs. More sloughing brings about more food for bacteria, which increases bacteria levels, which increases the sulfur levels of bad breath. It also destroys any resin technology that's been performed on the teeth, like bonding or veneers.

A good alternative is natural mouthwashes, which are typically alcohol-and-sugar-free. Many of the natural ones use baking soda as a natural abrasive to remove stains, plus pure mint oils or other essential oils, or even ginger for flavoring. Look for alcohol-free mouthwashes. Look for alcohol-free mouthwashes, such as Tom's of Maine, and soon to be released alcohol-free products from Scope and Crest.

Some mouthwashes also contain phenols, which are a type of alcohol, and have widely been considered toxic due to their susceptibility of being absorbed by lungs and skin, potentially resulting in caustic burns, kidney and liver damage and hyperactivity. When choosing a mouthwash, avoid anything containing this ingredient.