Antioxidants have been used for years to defend every vital organ, including skin, against free radical damage, and they've also long been known for their ability to defend against dental issues like gum disease and periodontal disease. Additionally, antioxidants have powerful healing and reparative influence on the soft tissues of the oral cavity (tongue, gums, inner lining of cheeks), along with an increase in overall well being.

The known antioxidants are the vitamins A, C, E. and K, among others. In oral care, these vitamins help reduce plaque, prevent gum disease, aid in wound healing and promote collagen synthesis.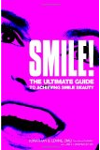 Getting an adequate supply of antioxidants from your diet is critical to maintaining a healthy mouth. Antioxidants such as vitamin A and C can promote a healthy mouth in several ways. Vitamin A, found in leafy green vegetables and orange and yellow fruits and vegetables, can help with healing in the mouth. Vitamin C, found in dark green vegetables, citrus fruits, and other fruits and vegetables, can help prevent gum bleeding.

Vitamin K, though not technically considered an antioxidant, is essential for blood clotting and can help prevent excessive bleeding after a tooth is extracted, or even after a tooth cleaning.
Continue Learning about Healthy Oral Hygiene